School Seminar: Prof Craig Crews, Yale University
Friday, 9 October 2020. 11am – 12pm.
This seminar will be delivered via Zoom – Please email chemistry.researchsupport@sydney.edu.au for zoom link and password.
Prof Craig Crews, Yale University
[Email:craig.crews@yale.edu]
Host:  Prof Richard Payne
PROTAC-mediated Protein Degradation: A New Therapeutic Modality
Abstract:
Enzyme inhibition has proven to be a successful paradigm for pharmaceutical development, however, it has several limitations.  As an alternative, for the past 20 years, my lab has focused on developing Proteolysis Targeting Chimera (PROTAC), a new 'controlled proteolysis' technology that overcomes the limitations of the current inhibitor pharmacological paradigm. Based on an 'Event-driven' paradigm, PROTACs offer a novel, catalytic mechanism to irreversibly inhibit protein function, namely, the intracellular destruction of target proteins. This approach employs heterobifunctional molecules capable of recruiting target proteins to the cellular quality control machinery, thus leading to their degradation.   We have demonstrated the ability to degrade a wide variety of targets (kinases, transcription factors, epigenetic readers) with PROTACs at picomolar concentrations.  Moreover, the PROTAC technology has been demonstrated with multiple E3 ubiquitin ligases, included pVHL and cereblon. The first PROTAC-based drugs have entered clinical trials for breast and prostate cancer.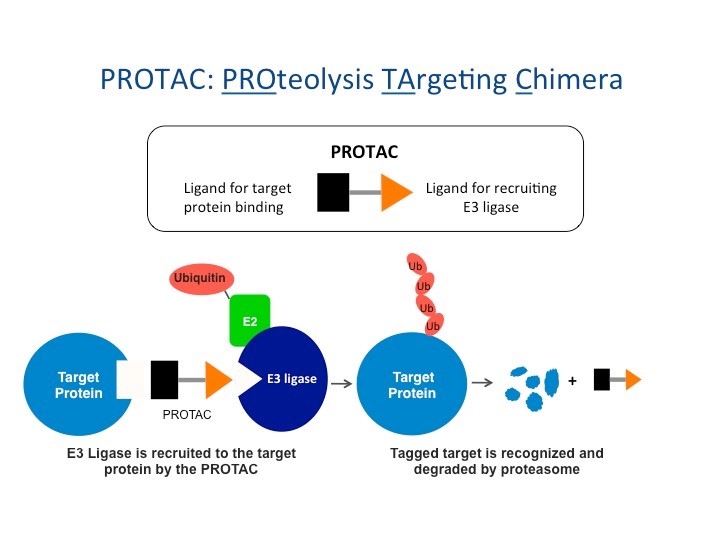 Biography: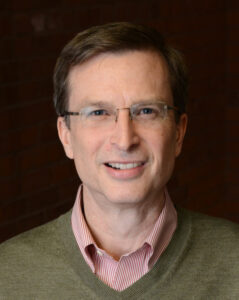 Craig Crews is the American Cancer Society and John Malone Professor of MCDB, Chemistry, and Pharmacology at Yale University.  For the past twenty years, his lab has pioneered the new field of 'Targeted Protein Degradation', i.e., PROTACs, as a novel therapeutic modality that has the potential to target currently 'undruggable' disease-causing proteins. In 2013, Dr. Crews founded the New Haven-based biotech venture, Arvinas, Inc., which is testing the first PROTAC-based drugs in clinical trials for prostate and breast cancer.  Dr. Crews has received numerous awards and honors, including the Ehrlich Award for Medicinal Chemistry (2014), the National Cancer Institute R35 Outstanding Investigator Award (2015), the AACR Award for Outstanding Achievement in Chemistry in Cancer Research (2017), the  Khorana Prize from the Royal Society of Chemistry( 2018), the  Pierre Fabre Award for Therapeutic Innovation (2018), and the Pharmacia-ASPET Award for Experimental Therapeutics (2019).